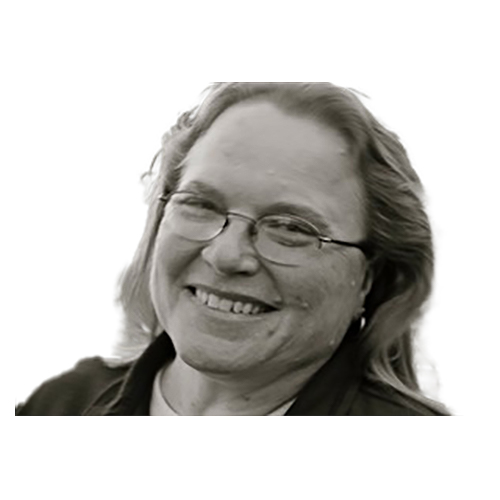 I grew up on a small family farm in Kansas, about 75 miles southwest of Liberty. I am a Jayhawk through and through, having graduated from the University of Kansas in 1987 with a Bachelor of Arts degree in Personnel Administration [now known as Human Resource Management] and Sociology and in 1992 with a Master of Science in Education with emphases in Sports Administration and Sport Psychology. I was active in the Canterbury House campus ministry, serving as a peer minister and resident during my final undergraduate year.
My first career as a university academic advisor began at the University of Kansas as a peer advisor in the College of Liberal Arts and Sciences. I moved to the Athletics department at KU, and from there to the University of Idaho and the University of Utah where I served as the Coordinator of Athletics Academic Services for each institution. My university career ended when I answered God's call to discern how to serve God more fully. Five years later I had completed my Master of Divinity at the Church Divinity School of the Pacific in Berkeley, California, and was ordained deacon, then priest, at the Cathedral Church of St. Mark in Salt Lake City, Utah.
I served at the Cathedral for ten and a half years as Canon Precentor and minister to the Children, Youth, Young Adults and Young Families before moving to the Diocese of New York at the end of 2013. I have served as Priest in Charge at St. Andrew's Church (January 2014 to present) and as Chaplain for the campus ministries at SUNY New Paltz (January 2014 to present), SUNY Ulster (September 2016 to present), and Vassar College (July 2015 to June 2017).
I have served on diocesan commissions and committees as both a lay and an ordained representative and look forward to continuing to participate in the councils of the wider church as I serve the people of Grace Church and the community of Liberty!
On a more personal note, this move marks my "return to the homeland" (as my nephew phrased it!) after 27 years away, bringing me 6.7 miles from my soon-to-be-94-year-old Mother, Faith, as well as nearer to my three older siblings — Victoria, George, and John. Susan and I were married in June 2010, and we brought home our fur babies, Jessie and Lucy [who were born at the end of 2010], in January 2011. I enjoy cooking, singing, and watching Jeopardy! and the Kansas City Chiefs!!